We have begun meeting in person for worship on Sunday mornings at 10:00am and are continuing to stream our services using Zoom and YouTube for those who are unable to join us.
Due to the ongoing COVID-19 regulations, we are requiring masks and have arranged the sanctuary for safe social distancing. We want to continue to love and protect you and our neighbors in this way.
If you are a first-time visitor either online or in person, please contact the office at , so we can get to know you. We will also gladly share the Zoom login information if you wish to visit digitally.
You can also watch on YouTube Here.
Please do not hesitate to reach out with any needs you may have during these strange and difficult times!
---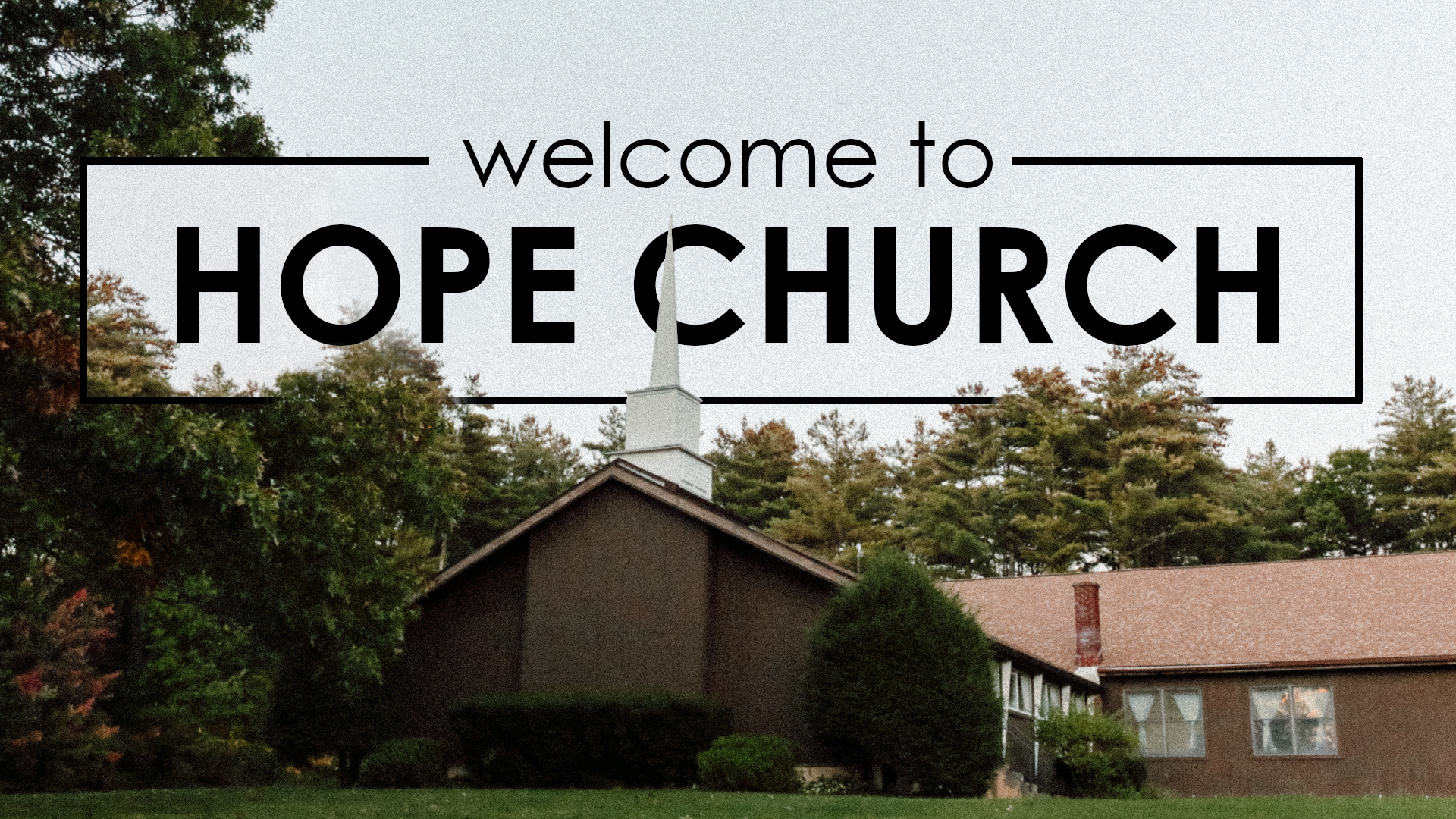 WELCOME to Hope Church, a community of friends following Jesus together! It is our honor to welcome you as our guests. Each week we gather together in worship to hear the best story ever told: the good news about Jesus Christ. We come to gaze on the beauty of His perfect life, given up for us in love in his death on the cross. We also come to listen to our Resurrected King, who speaks today to our questions, hurts and even our moral failures. This Jesus, our Living Hope, welcomes and calls you to follow Him!
FIRST TIME? You will notice that everyone participates in the worship service through the printed liturgy. This is intentional. Liturgy tells the ancient true story of the good news of Jesus, told in the Scriptures. We use the Bible to ground our experience in what God has told us about himself. And in the Scripture we are commanded to engage our heart, soul and mind together, in worship of Jesus. It is an act of love and unity to speak the truth about God and His grace to another fellow sinner.
CHILDREN are loved and welcome here. Jesus loved them and made priority for them, saying, "Let the little children come to me." (Matthew 19:14) We begin each service with teaching and a song for the children so they experience following Jesus with us. We do have a nursery (ages 0-3) available for the entire service. Our children's church is for those in preschool and kindergarten, which begins just before the sermon.
QUESTIONS? The Bible often sparks questions or causes confusion and frustrations. Please find someone here and tell us what they are! We at Hope enjoy discussions about faith and life and Jesus over good food and coffee. It'd be our joy to serve you in this way.
So, whether you are a long-time follower of Jesus, or someone who is determining whether biblical Christianity is true and helpful, we hope you find a safe haven here! Please stay after the service for coffee and conversation!
Here is your invitation from Jesus, "Come all you who are weary and burdened and I will give you rest." (Matthew 11:28)
In Christ,
---
Christian Education (for all ages) | 9:00 a.m.
Worship Service | 10:00 a.m.
206 Greenfield Ave.
Ballston Spa, NY 12020
Contact Us
Directions
From Rte. 50, Saratoga Road, we are located between Ballston Spa and Saratoga Springs
Coming through Ballston Spa proceed through town, past Pizza Hut to the first traffic light
Turn left on to Northline Road at the Stewarts store
Go through the first traffic light at Rowland Street
Proceed to the four way stop and take a right on to Greenfield Avenue
Hope Church is about 1,000 feet up on the right
From Saratoga Springs take Route 50 South past SPAC and go to the traffic light at Stewarts (Northline Rd.) and take a right
Go through the first traffic light at Rowland Street
Proceed to the four way stop and take a right on to Greenfield Avenue From the Northway (I-87) exit at 13N
Take an immediate left at the light on to Old Post Road
Go to the 4 way stop and take a right on to Northline Road
Go through two stop lights and proceed to the four way stop at Greenfield Avenue and then go right about 1,000 feet.