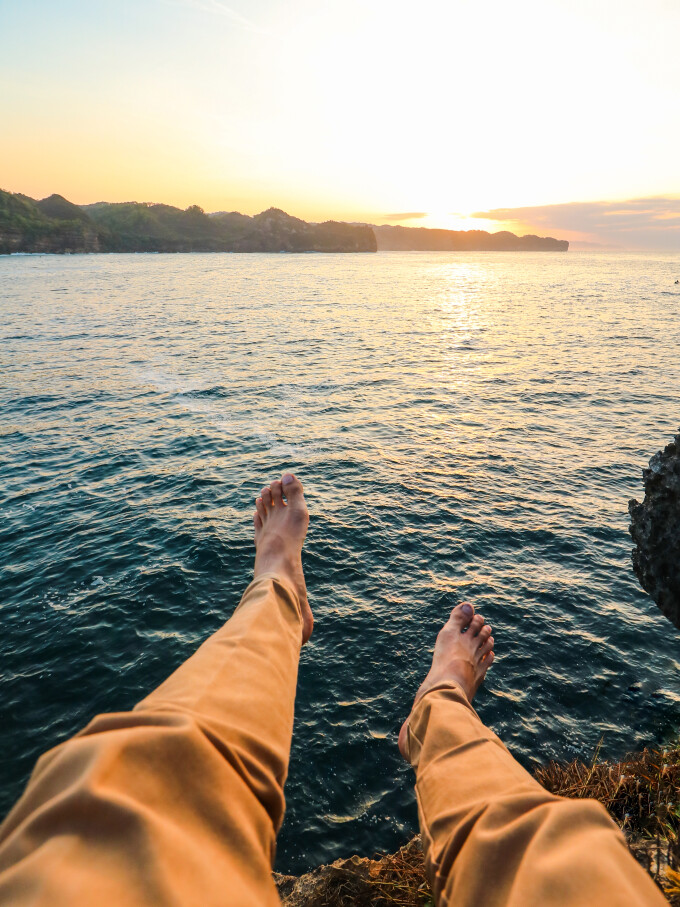 One of the songs I have been listening to on repeat the last month is by a lesser known Christian musician called, "Son of Laughter." In his song, "The Meal We Could Not Make", we have a beautiful reflection on the good news of God's grace in Jesus Christ.
It is an invitation to bask in the rest of Christ earned through the labor of His blood, sweat and tears poured out for sinners. I find find it helpful in preparing to take communion, as we will on Sunday. Listen to the chorus:
So take and eat,
All the work is done.
Stretch out your feet
In the Sabbath sun.
With this bread, old ambitions break.
As we pour the wine, we feel our hungry hearts awake
To the meal we could not make.
On the night Jesus was betrayed, He spoke of a deep longing to eat this meal with his friends, "I have earnestly desired to eat this Passover with you before I suffer. For I tell you I will not eat it until it is fulfilled in the kingdom of God." (Luke 22:15-16)
Just as we long for the day when earth is invaded by heaven and Jesus makes all things new, we also hear our Lord and Savior deeply longing for the meal that is enjoyed with his disciples. You and me. If He had a passionate longing to explain the meaning of His suffering, as he was getting ready to despise the shame of the cross for the joy set before Him, how much more is He looking forward to enjoying the meal when all the work is done? So in eating at our Father's table during the Lord's Supper Christians get to taste, by faith, the fruit of Christ's death (His permanent grace) in order to strengthen our hope and longing for that great day!
One last thought. Just the name, "Son of Laughter." It's a reference to Sarah laughing at the idea of having a son when it was humanly impossible at her age. Enter, Isaac, the son of promise, the son of laughter. Christians are called sons of God by faith (Galatians 3:26) as well as sons of Abraham. Listen in again to the lyrics from our song reflecting on these Scriptures:
See the needy and unlovable
And many enemies.
I know that peace has never worked before
But this feast satisfies the thirst for war
For justice has been won
And mercy's made us new.
We used to joke about the great hereafter
Now he's made each of us a Son of Laughter
That little hope in you
Is finally coming true
So take and eat…
If you have a seat at the Christ's table, you should laugh! It's a wonderful cosmic joke, which also happens to be true (Matthew 28). We are saved by grace. We are welcomed into the feast of our Heavenly Father. We were enemies. And now we are His sons through faith! So as you prepare for communion this Sunday there may be some tears. Tears of repentance and sorrow for our cosmic treason and the hurt we have put on those made in God's image. But grace dries our tears (Rev. 21:1-4) and says, "I paid for this meal, take and eat. Stretch out your feet in the Sabbath sun."
You can hear the song on Spotify and here on Youtube:
https://www.youtube.com/watch?v=yjTjJoAMLEo
There's a great interview with the musician here as well if you are interested: http://rabbitroom.com/2018/01/joking-about-the-great-hereafter/