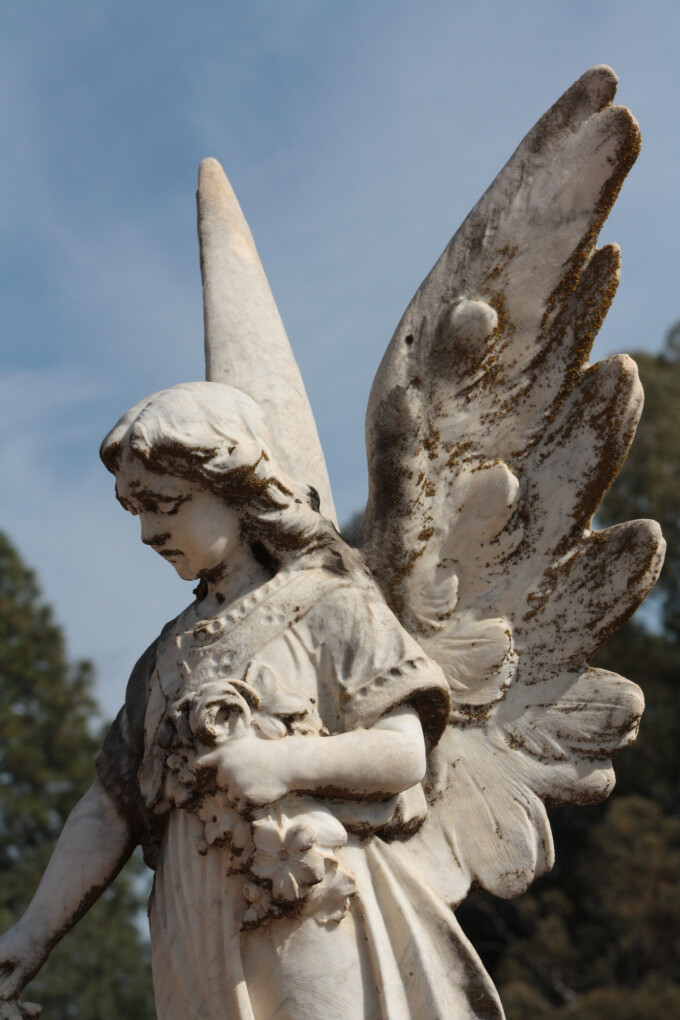 "How long O Lord? How long must I have sorrow in my heart all day long?"

~Psalm 13:1
It happened again. Another horrific tragedy. Evil walked into a church in Sutherland Springs, Texas and opened fire indiscriminately. Among the dead were an unborn child, a toddler and a teenager. Lord, have mercy!
What is particularly painful for me as a pastor and a dad is knowing that a little child my son's age had his life ripped away. The pastor of this church in Texas had to go through the agony of burying his teenage daughter and many of his parishioners as well.
The atrocity makes me angry. The world should not be this way. I feel a guttural demand for justice, for shalom. I understand a bit more of Jesus' defensive love of children in general and Christians in particular when He said, "...it would be better for him to have a great millstone fastened around his neck and to be drowned in the depth of the sea (Matthew 18:6)." I want to live in a world where those who worship the Lamb of God, who silently suffered on our behalf, do not have to experience the same injustice. I wonder with the saints throughout history who have been slaughtered for their Savior, "O Sovereign Lord, holy and true, how long before you will judge and avenge our blood on those who dwell on the earth?"
What do you with the anger and the grief? Here are three ways to wrestle your anger in light of the gospel:
1 - Pray it. Pray for justice to be done. There are some hard Psalms (like 137) that help us see that we are right to ask God to make this wrong right. Note that it is putting justice in the hands of the Almighty, not turning yourself into the Punisher. It is entrusting yourself and others to the only One who judges justly (1 Peter 2:23-24).
2 - Recognize the wider conflict that this massacre took place. There is a dragon who rages against Jesus' family, the church (Rev. 12:17). Therefore Christians will be unfairly assaulted and assassinated until Jesus comes. It is part of the painful joy of sharing in His suffering (Acts 5:41; Phil 3:10). They irrationally hated Jesus and will treat us the same.
3 - Pray for wisdom and compassion for our leaders as we discuss gun rights in our country. The hatred in the human heart can't be legislated. But wisdom demands that we care about the safety of our neighbors. Therefore we should be open to having a two-sided dialogue about how best to protect our loved ones in a culture where gun-ownership is prevalent.
At the same time there is grief. Here are three things to consider as you grieve the tragedy.
1 - Jesus grieves with the grieving. After the resurrection Jesus ascended into heaven in human form. And he later said to Saul in Acts 9, "Why are you persecuting me?" Jesus personalized the pain of His people. Their suffering is a part of His suffering. Because of our union with Jesus, He feels what we feel. So in a mysterious way Jesus felt the impact of those bullets and is weeping. There is comfort in God joining our grief.
2 - Seek comfort from the God who was slaughtered despite being the only truly innocent lamb in this world. He knows injustice. The spotless Son of God volunteered to be mercilessly treated like the worst scum of the earth (Isaiah 53:5; 2 Cor.5:21).
"He was despised and rejected by men, a man of sorrows and acquainted with grief...like a lamb led to the slaughter he did not open his mouth. By oppression and judgment he was ripped away." ~Isaiah 53:4,7-8
3 - Seek comfort from a Savior who rages against death. In John 11:33 we read that Jesus is deeply troubled at the death of his friend. He weeps. And then in vs. 38, Jesus is deeply troubled at the tomb of Lazarus. Literally, it says that Jesus was deeply angry, like a bull about to charge. We see the anger drove Jesus to raise Lazarus from the dead, which also secured His unjust death on the cross (John 11:53).
These horrific events took place while we at Hope Church were singing, "You're the Author of creation; You're the Lord of ev'ry man; And Your cry of love rings out across the lands." The cry of love includes guttural cry for Jesus to bring down the new heavens and new earth, to wipe away every tear. It will be a world without sin. Which means it will be a world without anger. No more internal turbulent seas that swallow up our loved ones. Come Lord Jesus, Come!
Here's a helpful song by Matthew Smith articulating our hope: