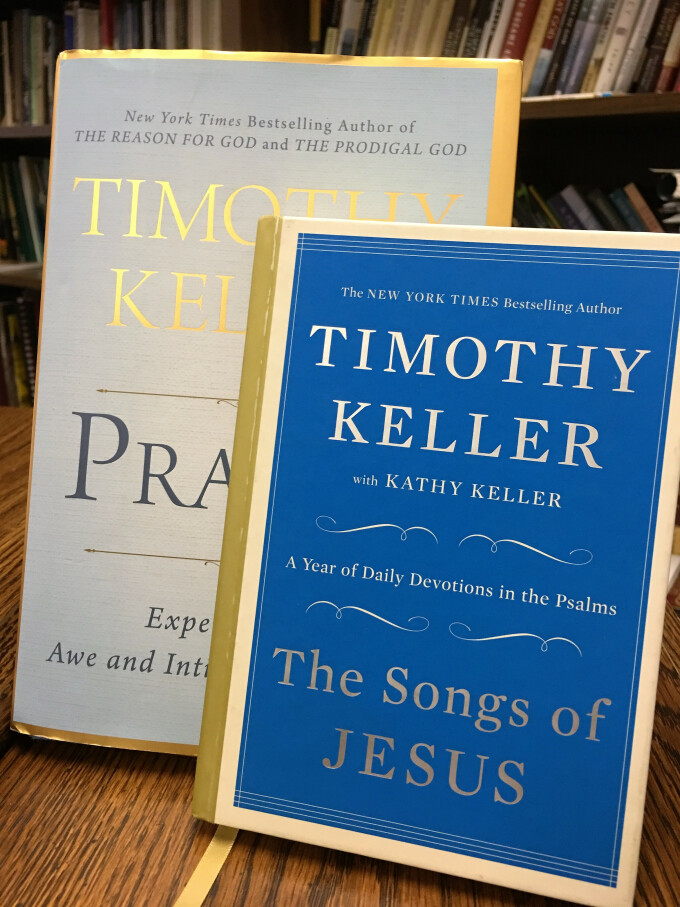 Here are the two resources mentioned Sunday that are helping me learn to pray:
1) The Songs of Jesus: A Year of Daily Devotions in the Psalms, by Timothy and Kathy Keller
Prayer is like learning a new language. We learn to pray by listening and hearing the language spoken. The Psalms are God's Words given to us to learn to speak with him. They give words to help us express our faith through any situation a fallen, sin-plagued world can throw at you. A lot can be said of the Psalms, so start with this thought: the first prayer (Psalm 3) begins in fear and the last prayer (Psalm 150) ends in praise. Prayer is working and asking God to bring you from fear to praise by using the Psalm in light of what Jesus has done in the gospel.
2) Prayer: Experiencing Awe and Intimacy with God by Timothy Keller
Keller helps us with a theology and practice of prayer by looking at Scripture and the way great Christian teachers of old have talked about prayer.
Here's a couple of quotes to get you interested:
"Prayer is the way that truth is worked into your heart to create new instincts, reflexes, and dispositions." p. 132
"God does not merely speak...he is present. Prayer is steeped in the awareness of the presence of God." Ed Clowney quoted on p. 132
Let me know if you read them and find them helpful!