Spiritual Formation Class
Join us as we study the book of Ezekiel!
Sunday | 9:00 a.m
Zoom & Church Lounge | main floor
Contact the office for the Zoom information:
206 Greenfield Ave.
Ballston Spa, NY 12020
Coffee Fellowship
in the foyer immediately following the 10:00 a.m. Sunday service
Small Groups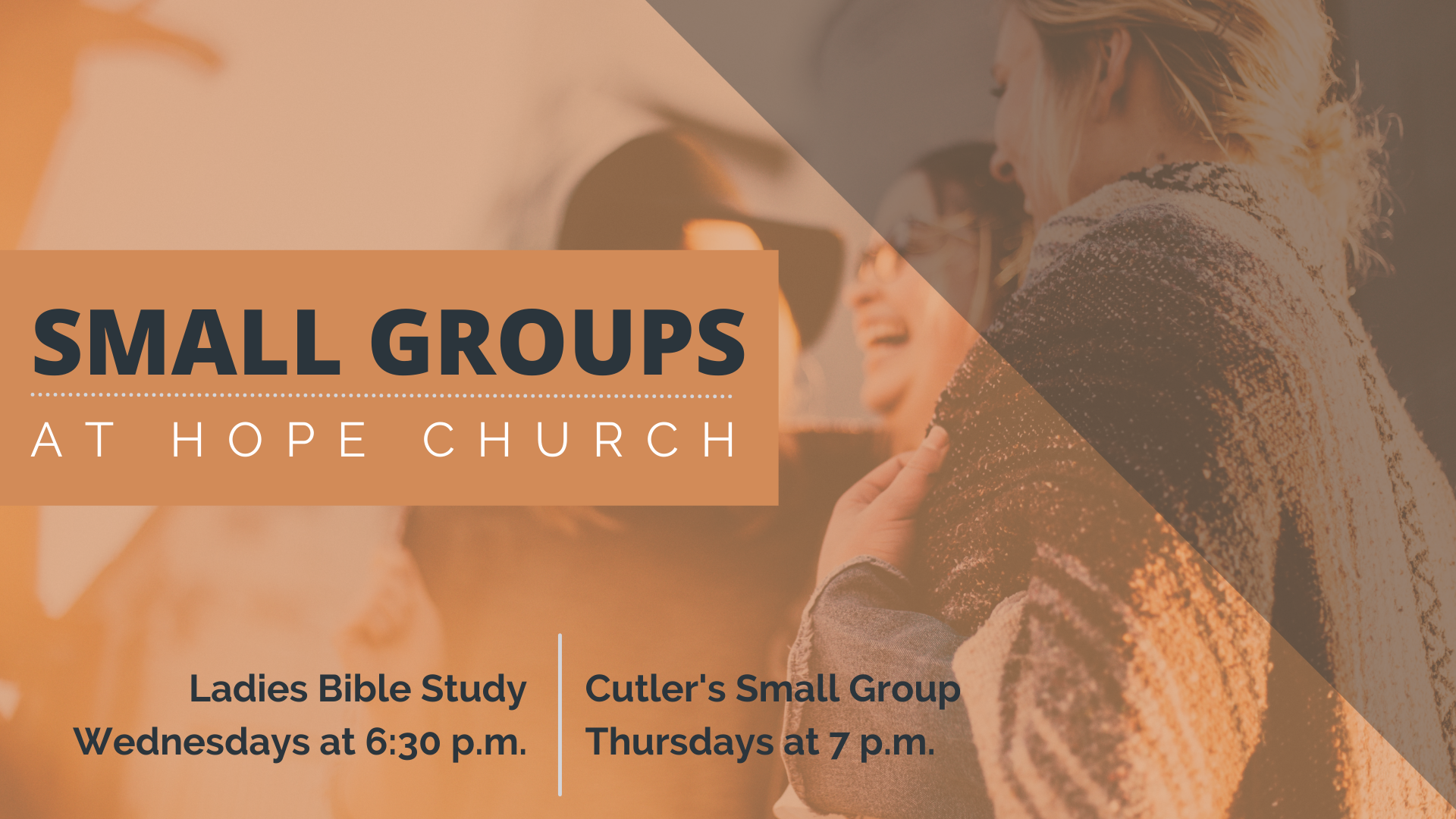 We have multiple discipleship groups which meet together in homes during the week to discuss and apply the gospel. We are currently looking at how to make discipleship a regular part of our lives and part of the DNA of the church. It is a time to grow in love for God and in love for one another. If you are interested in joining, please contact the church for more information:
Discipleship Group #1 - Thursday evening at 7:00pm studying the book of Ecclesiastes. Contact the office for the Zoom information.
Discipleship Group #2 - Wednesday Ladies Bible study. See the information below for more details. Zoom information is available if needed!
Ladies Bible Study
Join us for study and fellowship! You can join in person or via Zoom. Contact the office for details!
Wednesday | 6:30 p.m.
Hope Church
206 Greenfield Ave.
Ballston Spa, NY 12020
Leslie Perkins | (518) 882-6369
Young Adult Fellowship
For college students and young professionals age 18-35
Sunday evenings @ 5:00pm - Twice a month we get together for a meal, friendship, and to look at Jesus. For young families, we do have childcare available! Contact the office if you'd like to join us!
Hope for Seniors
Twice a month our seniors gather at the church for prayer, food and fellowship.
Every other Tuesday we spend time looking at the person of Jesus together at 10:00am at the church. This is an interactive and practical look at the beauty, truth and goodness of Jesus. You need not be a senior or a follower of Jesus to attend!
Contact the office at for more details.
Prayer Chain
If you have a prayer request, email the request to .
If the Lord is laying on your heart a ministry that is not listed here, please speak with one of the elders or notify the church office at