Click on the links below to read the latest updates from missionaries and organizations supported by Hope Church.
Camp Cedarbrook in the Adirondacks (formerly "Camp Cherith")
Camp Cedarbrook in the Adirondacks exists to reach and disciple girls for Jesus. Each summer God does great things in the lives of the girls that go there, and each spring the Pioneer Girls are blessed as well as they attend Camporee.
Please listen to a comment from a previous camper: "The most significant impact camp has had on my life is the importance of daily devotions. Camp was the first place to teach me that it was important for me to read the Bible on my own and not rely on teachers to feed me the information. Camp also equipped me to be able to read the Bible and get over the initial anxiety of 'How am I supposed to do this?' I also learned how to sit and be still for a period of time. That is still a skill I struggle with, but camp showed me I can still be focused on Him in the presence of others. That is so important now that my days are filled with my own children."
Please continue to pray for the ministry of Camp Cedarbrook.
CHAIM (Christians Announcing Israel's Messiah)
CHAIM is a ministry based in PA that reaches out to Jewish people. Rev. Fred Klett is the founder of this ministry and the pastor of Rock of Israel PCA church. Pray that this church would grow and see success in their outreach. Pray for two Muslim families who are somewhere "in the process" of becoming disciples of Messiah. In Nov/Dec. Fred taught a course for Israel Theological Seminary. This unusual seminary takes the courses to the students in Israel. This is a much needed project, as there are many new congregations that have sprung up among Russian-speaking immigrants in Israel and the emerging leadership needs theological training in order to effectively pastor their flocks to hold firm in the midst of secular challenges and religious heresies. This trip Fred had ten students from the Ashkelon area (very close to Gaza). Pray for the believers there who he taught. They face opposition from the Orthodox Jews but they continue their witness. Pray also for a troubled Jewish woman Fred counseled twice over the phone. She suffers from anxiety and fear and needs to find faith and peace in the Lord. Pray also that the Lord would provide the financial support this ministry needs during troubled economic times.
Danielle Bailey and Caleb LaRue
InterVarsity Christian Fellowship | Skidmore Campus
For more information and up-to-date prayer requests, go to the InterVaristy website.
Dr. Jody Collinge | Global CHE, Mexico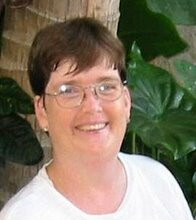 PRAYER AND PRAISE
Jody Collinge

Blog
Global CHE Network website: www.chenetwork.org
"In all my prayers for all of you, I always pray with joy because of your partnership in the gospel from the first day until now. (Philippians 1:4-5 NIV1984)"
Thank God:
This has been a whirlwind time of visiting my family, friends and supporting churches. So far in Rochester and Springfield, with Coventry, Schenectady, Ballston Spa, Rock Tavern, and Syracuse to follow. Thank God for wonderful visits in person and not just by email or Facebook. Pray that all the crazy logistics will work out (by car, bus, train, and plane.)

And a big THANKS to each of you who have been praying for me and supporting me. Even with all the crazy travels, I will still not be able to see many of you.
We made it through Tropical Storm Manuel. Pray for those who are still recovering.
I look forward to traveling to Thailand next week, for the 4/14 Global Summit http://www.4to14window.com/ and 1 for 50 retreat and training http://1for50.net/ . Even though we travel all over the world, we have a close group of friends who work together and the opportunity to meet many others who are committed to working with children. We will also try to have a Children's CHE get-together
Please be praying:
Pray for safety in traveling and for all the logistics to work out. And thanks to each of you who have shared your time, your homes, your meals, and your taxi service with me. Thanks for such good friends!

I love my work but sometimes there is too much do! We work as a small team of 5 people with a large network (Global CHE Network) working around the world. I work primarily with curriculum development and Children's CHE. Right now we are trying to produce a large DVD of teaching materials. Pray for both clear thinking as I work and time to relax and spend time with friends.
We will meet together as a team in Louisville. David Phipps put it well: "CHE is expanding to the point that the five of us foresee being crushed by the increasing volume of work. Something has to change. We will be meeting with an expert in organizational networking on Saturday 16 November through Monday 18 November to determine what those changes will look like, how they will be done, and who is involved. I'm asking each of you to say a prayer on our behalf between now and then."
Thanks for praying for our time in Thailand. Pray for fruitful ideas that we can put into practice. Pray for rich relationships and ongoing ways to work together. Pray for champions for Children's CHE and for more teams and countries to put it to work. But more than all that, pray that our work with honor the Lord and help many children and families to come to know him.
Pray that new glasses will improve my vision.
Thanks for your partnership! (See Philippians 1:3-6.) Dios les bendiga.
Jody
Northern Frontier Camp - CSB Camp in the Adirondacks
A recent brochure from the camp summarizes the goals and purpose of the camp as follows: "Northern Frontier is purposefully designed to move your son from boyhood to manhood in character, skills, strength and commitment to Christ. NF aims to influence a young man's life spiritually, mentally, emotionally, socially and physically. Through role-modeling, exciting activities and direct teaching, NF has been changing lives and 'growing mature, Christian men' for over sixty years. We are so proud of so many of 'our campers' who are now influencing others for Christ at home and around the world."
Praise Items
• A 'phenomenal" staff
• A low-damage winter
• Extra scholarship donations
Prayer Requests
• Powerful ministry for Christ
• Safety and good health for everyone whose life touches NF
• Unity and harmony among the staff
• Continued positive progress on the acquisition of additional land from The Nature Conservancy
The camp has had a powerful ministry to our men and boys.
Stan and Donna Armes, Bible Institute of Eastern Cape, South Africa
Ted & Carolyn Turnau | International Institute of Christian Studies (IICS) serving in Prague, Czech Republic
Ted is presently on a sabbatical as he works full time on finishing the book on popular culture and researches for a new master's level class on fandom. He would appreciate our prayers for continued creativity, perseverance, wisdom, focus, trust in God's timing, and eventually for a publisher. They continue to have movie discussion nights which have become important times for spiritual seekers. Ted also continues to meet with students one-on-one. Although Ted is on Sabbatical, Carolyn is not. She is teaching 3 classes at the Christian International School of Prague (CISP): 8th grade Old Testament, 9th-10th grade Church History and Honors Biology. She still finds time for managing the household and spending time with the kids. Roger graduates from high school this year. Pray that God would lead him to the right school with enough financial aid that they could afford it and pray for Roger to find a spiritual family wherever he ends up going. Please also pray for CISP. Their whole curriculum has been submitted to the Czech Ministry of Education and they await word that they can be considered a bona fide school. This is important for Czech families since it could be argued that the children are not being legally schooled. Pray for God to supply the school's needs financially and personnel wise.